Web based
MYCOLEX 2.0 was designed as a web application from the beginning. You do not need a local installation on your device.
Cloud
The future of IT lies in the cloud. With our cloud service, we guarantee secure data storage in Switzerland.
Mobile
MYCOLEX 2.0 is optimized for the mobile world. Access your archives or inventory directly in the magazine via QR code.
New development
What is MYCOLEX 2.0?
MYCOLEX 2.0 is the new development of the museum software MYCOLEX, which can also be used as an archival information system (AIS). We have technologically renewed the application and developed a modern web solution for collection management.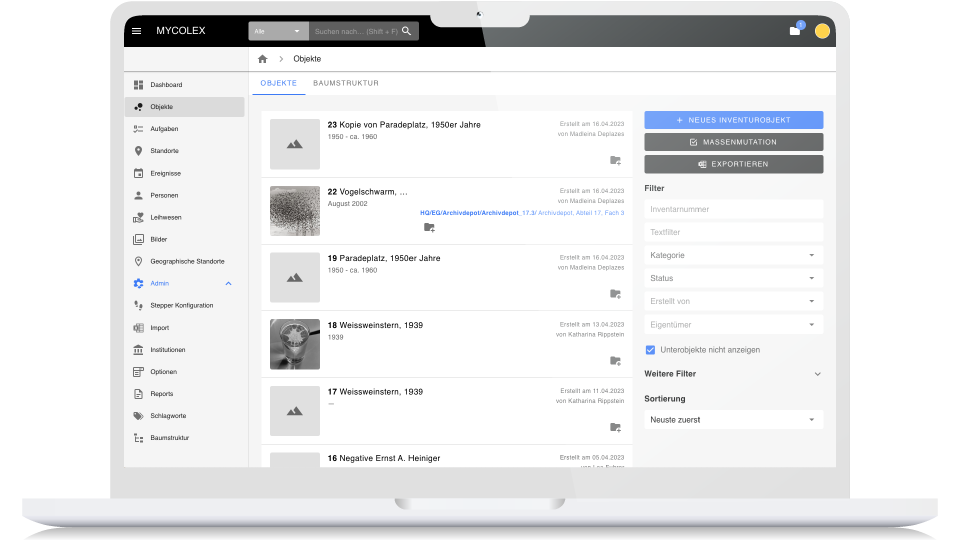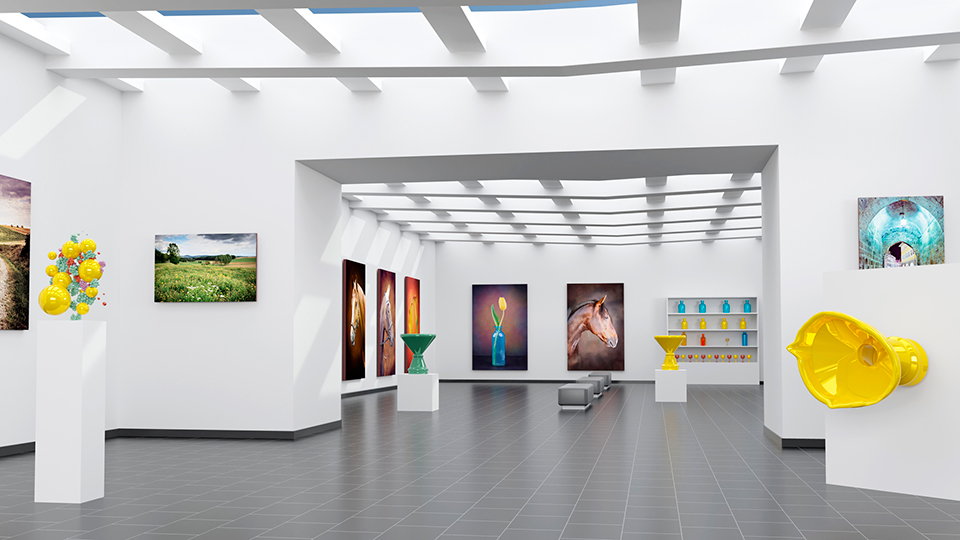 Museums
Optimize your inventory
Inventory your objects directly on site in the magazine. MYCOLEX 2.0 is optimized for mobile use and supports you with configurable processes in your daily work.
Archives
Simplify your archive work
As an archival information system AIS, MYCOLEX 2.0 is based on a hybrid data model. Your archive can be indexed according to ISAD(G) and in the future also according to RiC. Conveniently record deliveries, containers and file creators in a single tool.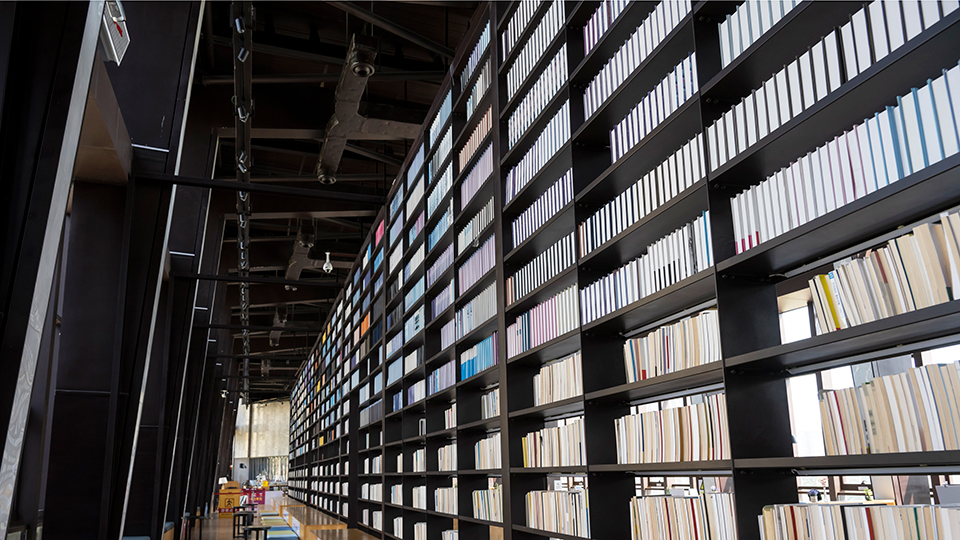 Contact us
Digitize the management of your collections too
We are looking forward to your inquiry.
Contact us
Functions
Discover the versatility of digital collection management
Modular
MYCOLEX 2.0 is modular and includes modules for object inventory, for recording persons, deliveries and locations, and many more.
Flexible
The MYCOLEX 2.0 data model is based on the DCMI Metadata Terms standards. You can compile the forms for your indexing as you wish.
Normed
Standards databases such as GND and Trachsler are integrated in MYCOLEX 2.0. We will be happy to implement further integrations at your individual request.
Processes and formats
Hierarchical or flat cataloging or inventorying according to international standards with flexibly configurable processes and forms.
User management
An integrated user administration based on roles and groups enables the management of user access.
Site administration
Locations and containers can be flexibly mapped and managed in a tree structure. The creation of QR code labels is included.
Interfaces
Thanks to a direct interface to the digital reading room, data can be published for the public.
Multilingualism
Different languages can be used. Currently German, French, English, Italian and Romansh are available.
Search and filter
The enterprise search function used enables a full-text search. The search results can be further refined using filters.