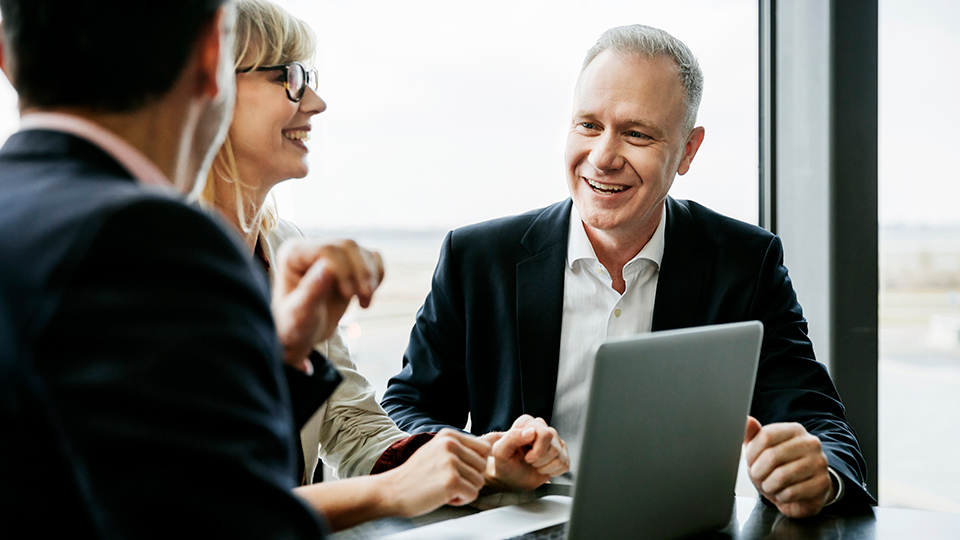 Standardized
Just get political business done efficiently
The Council Information System supports you in the digital handling of all political business - from business registration, meeting planning and preparation to meeting execution, post-processing and publication of business on the Internet. The council information system is standardized and is being further developed by a community of administrations (open source).
Modules
Benefit from modular versatility
RIS consists of modules that can be used independently of each other:
Meeting management: Planning and preparation of meetings, agenda setting of business, minute taking and pending management.
Meeting preparation: Online meeting preparation via the meeting app of 4teamwork
Process management: Processes can be stored for each transaction, which determine the flow of a transaction within the administration.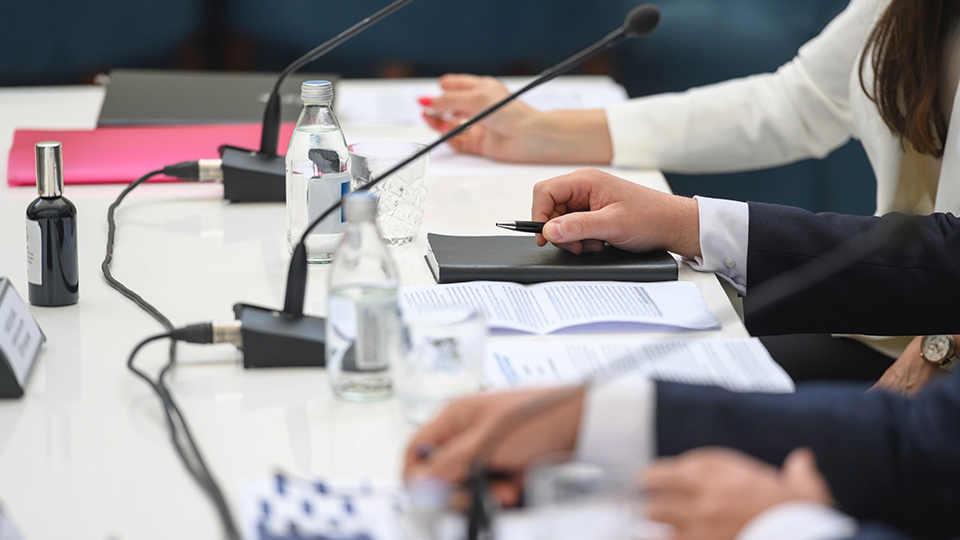 Benefits
You too can benefit from the Council Information System
Separation of powers
Consistent consideration of the separation of powers (executive and legislative) in data management (separate systems and databases).
Configurable
RIS can be customized to your organization.
Access from anywhere at any time
Meeting documents can be accessed on the go and at any time.
Cost-effective procurement
No one-time license costs (open source).
Optimized for mobile devices
Optimized meeting preparation for tablets and smartphones.
Open interface
Can be combined with peripheral systems (CRM, voting systems, etc.).
COUNCIL INFORMATION SYSTEM
Do you have further questions about the product or are you interested in a live demo?
Contact us
Council Information System
Frequently asked questions
Both approaches are conceivable. We recommend a step-by-step introduction of individual modules such as meeting management and meeting preparation for the government (executive) and then for the legislature.
Every parliamentarian can submit motions digitally directly from the session preparation module.
All meeting documents are available online and can be commented on and edited directly in the meeting app.
Committees and persons can be managed directly. Furthermore, the data can be imported from CRM systems on a regular basis.
Yes, the "Publication" module enables automatic publication of all political business and committees, including optionally all voting results and requests to speak, on the web.
Ja, RIS unterstützt auch ständige und vorberatende Kommissionen in ihrer täglichen Arbeit.
Cantonal administrations
Cities
Parliamentary communes
Burgergemeinden
Members of authorities
Commissions